Thought I would show some of the changes, I am planning for Legion.
Your thoughts and comments welcomed.. I have even been known to implement other peoples ideas
Current version window
Extend the outer frame for the new Demon Hunter Class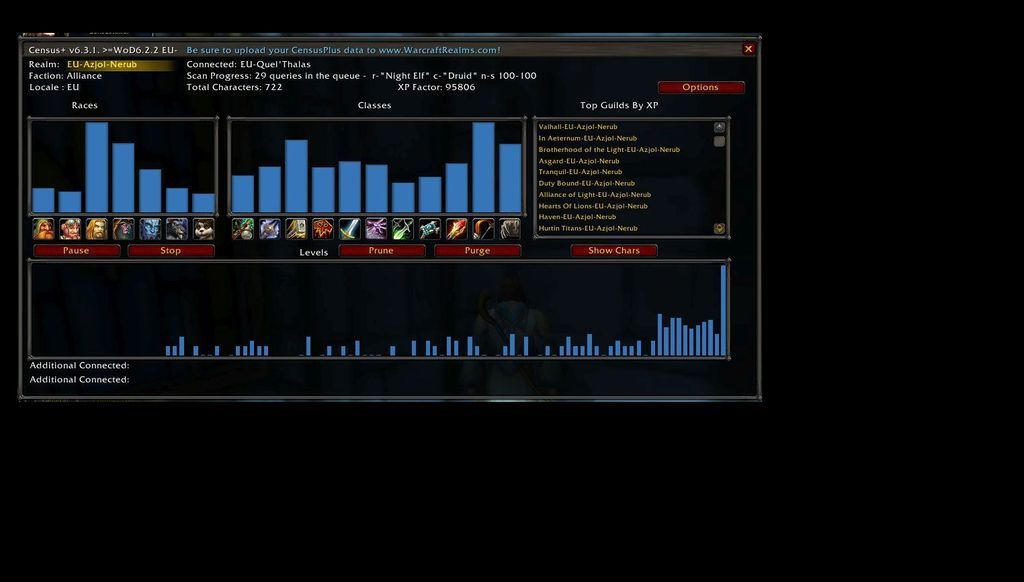 Shift the Guild box
Note the actual contents of the box still need adjusting.
Extend the Level bars box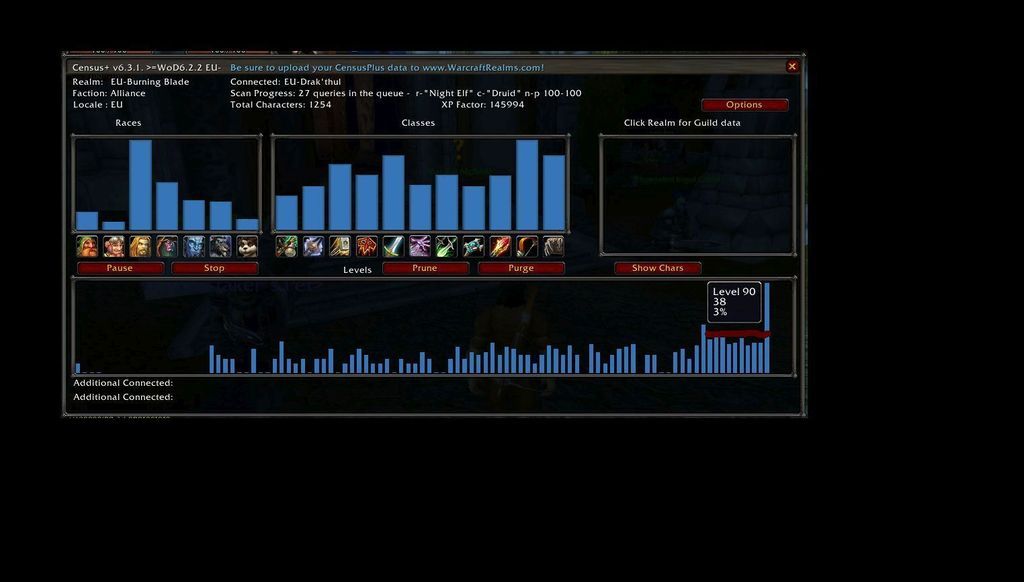 The RED line shows 10 level bars.. as can be seen, I can not fit level 101-110 in to the new space.. so a left shift will need to take place.
The new level bar range will be from 20 - max character level
I am still thinking about how to keep an alternate display that will show levels 1 - 19 as captured by mouse over or targeting characters.
And finally the extended class box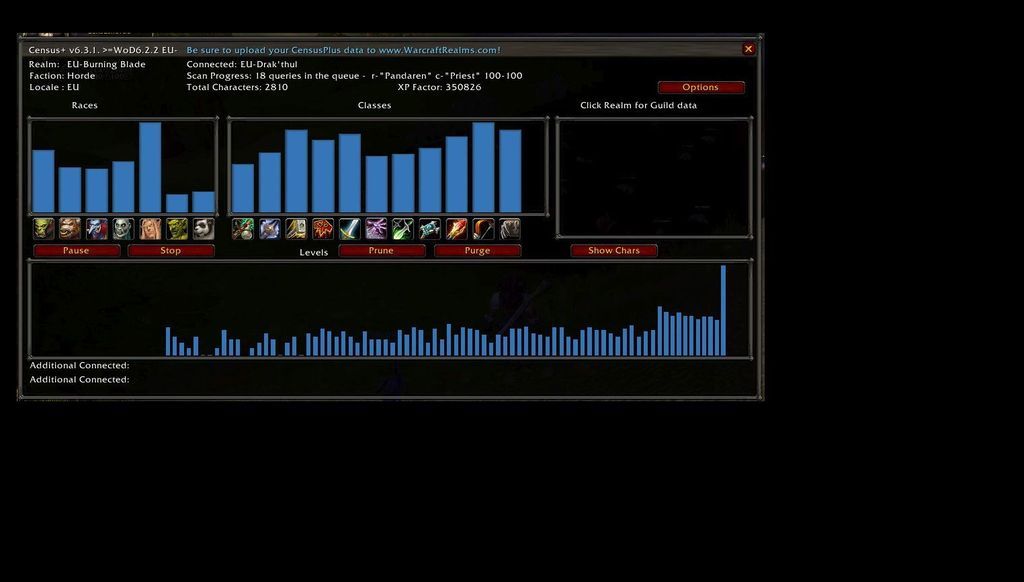 Unless something comes up between now and Legion pre-release V7.0.x
I expect this will be the new CensusPlus main window.
with some tweaks for button placement etc.